Contact Us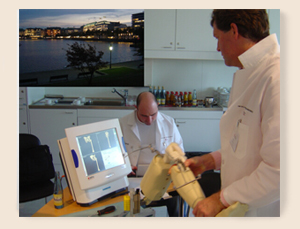 Business Manager: Christine Wheeler
Secretary: Lucy Ryan
Email: Lucy.Ryan@SOC-Bristol.co.uk
Telephone: 0044 (0)117 317 1793
Fax: 0044 (0)117 973 8678
Post:
Lucy Ryan,
Sport and Orthopaedic Clinic - Bristol
Spire Hospital Bristol
Redland Hill
Bristol
BS6 6UT
United Kingdom
Good Medical Practice and the Environment
If you are one of Mr Hardy's patients please provide Lucy with your home email (rather than work). Please ensure your emails are confidential to you alone.
Lucy will send a copy, by email or post, of the letter Mr Hardy has dictated to your GP in front of you and a receipted invoice after you have paid for your appointment. More than 90% of the letters arrive within within 2 working days of Mr Hardy's dictation.