Shin Injury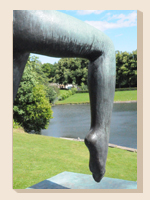 Important educational information for Mr Hardy's patients on injury of the leg.
Click on the icons of patient information sheets for a searchable .pdf file to keep or print. Mr Hardy would prefer it if you saved the file to your computer for later reference than used paper resources.
When making an appointment telephone Sally: 0044 (0)117 3171793.
Glossary
Leg Problems
Shinsplints

Shinsplints is an umbrella term and not a real diagnosis.
It is used as a catchall for overuse injury to any of the
structures of the leg.
Effective management of this condition depends on an accurate diagnosis and targeted treatment. Without this the consequences can be dire. This is why many good physiotherapists and sports medicine consultants will refer you to an Orthopaedic and Trauma surgeon promptly.

Sometimes shinsplints is called medial tibial stress syndrome. Again this is an umbrella term and an accurate diagnosis is needed to offer effective treatment.
Walkers and Shin Braces
For acute stress fracture the first six weeks is often treated in plaster cast or in an Aircast XP Walker whcih is more convienient for personal hygiene.
Subsequently, following the initial 6 weeks in a plaster cast the best splint to allow reduction in the bending forces that allow rapid healing is the Aircast Leg Brace.
Professor Mark Batt, University of Nottingham, used the Aircast Leg Brace with Anterior Pad, on the basis of successful studies of the pneumatic walker in these conditions, in a series of athletes. The study demonstrated there was fracture healing and return to usual activity at a mean of 12 months. This is good considering the diagnosis of these injuries is often delayed and they are particullary difficult to heal up (Batt ME, Kemp S, Kerslake R. Delayed union stress fractures of the anterior tibia: conservative management. Br J Sports Med. 2001 Feb;35(1):74-7.).